Home
/ [Beat.Media] Love X Stereo Brings Electro Rock from South Korea (2018.11.27)
[Beat.Media] Love X Stereo Brings Electro Rock from South Korea (2018.11.27)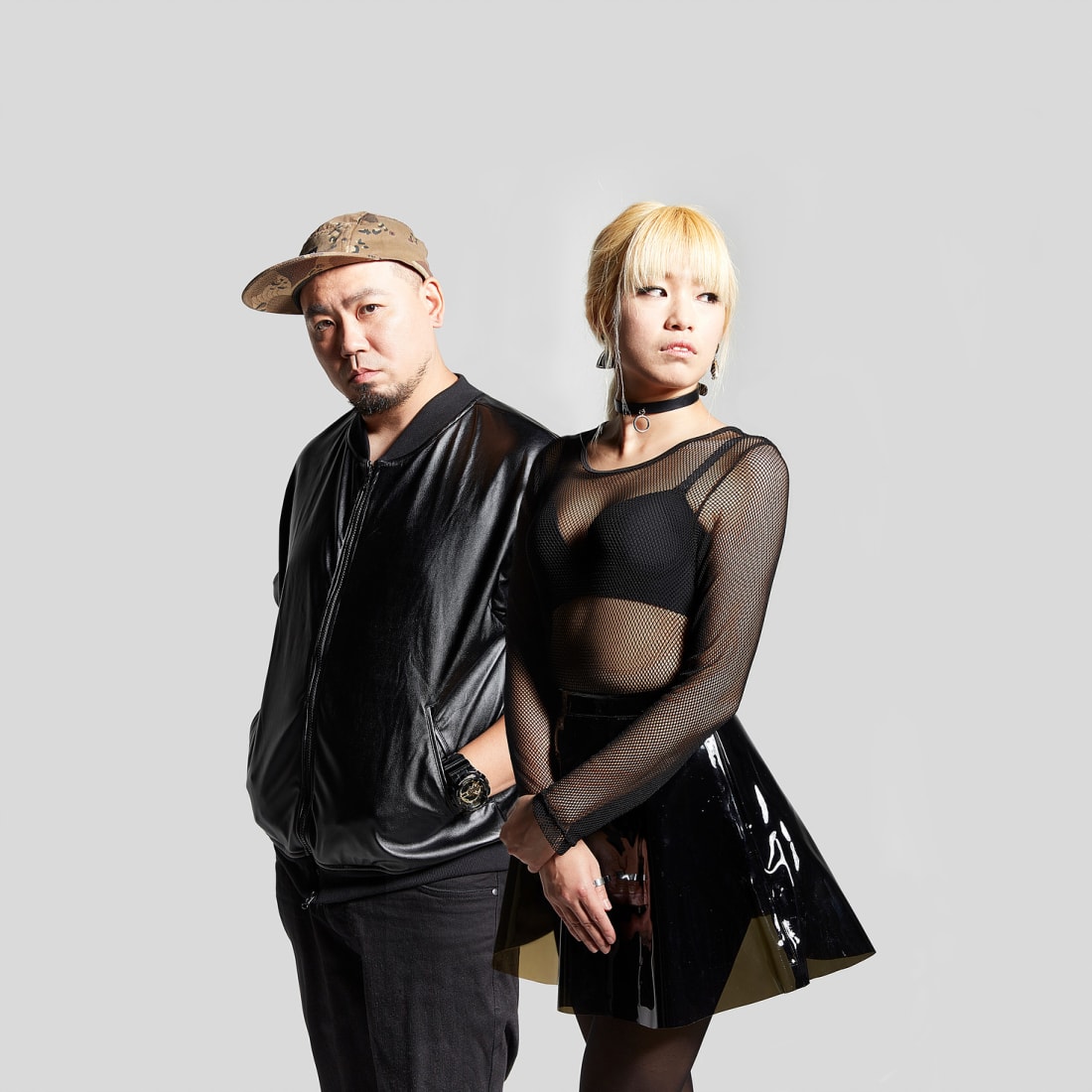 Love X Stereo plays an electro-rock sound that is heavily influenced by punk and alternative music of the 1990s. Based in Seoul, Love X Stereo makes the rounds in America and was last in the US with their third album, Glow. As such, the duo is not shy about their ability to get audiences dancing with the proficient use of the synthesizer. But techno pop songs like "Fly Over" and "Lose to Win," which uplift either way, start as simplistically as any unplugged artist with inspiration.
"Toby (Hwang) starts with a guitar riff, and we go from there," said lead singer Annie Ko.
Electronics on their Side
Her end on the electronic side begins with inquisitiveness. "You just have to explore the buttons. The instrument has like 500 songs already programmed on it," said Ko. "So you can explore with that or just try to make your own sound."
On the other hand, she's also grounded by her American influence. "I lived in LA until I was six, but I still get the most excited about coming here to have the Twinkies," she joked.
The American delicacy in very short supply now, Ko was also at a loss in terms of synthesizer rock sound from the 1990s. "We really didn't know anything about electronic music, because it never interested us. But around 2007, we started using it. Going back in time we listened to bands like Prodigy, where all this started. That was really amazing, because we thought all this was machine music. But we soon realized it wasn't. It all came from Rock, and that's the most exciting thing that we discovered," said Ko
The feeling can be tempered in the studio, though. "The recording studio is very hard. Everything has to be perfect. You know, if something bugs you," said Ko. "It's like, yeah let's do it again."
But Love X makes up for it onstage. "You get the energy from the crowd so it's a lot more fun and much easier," she said.
Exporting their Sound
However, they don't necessarily get the love at home in South Korea. "Our fans are mostly foreigners so Koreans don't really know us. It's funny, they don't seek the sound first," she said. "It's like they want to see something rather than hearing something.  So whenever we go up and perform, we get nothing. Koreans are like, oh that's good, and that's about it."
The bandmates were forced then to let fly. "We figured out that we could do this overseas. That's why foreigners keep coming to our shows," she said. "They told us we should go out and do something bigger than this."
Of course, they're not looking to North Korea for the nod, and the discourse doesn't go the other way either. "Whatever they say, we're going to start a war, it's total crap," she said. "If you live here you know what I mean. We're not all that interested."
Ko isn't immune to the northern tragedy, though, and took part in a benefit recently. "We got a request from the Peace Corp to do a benefit for an organization that helps North Korean kids who escape and end up being beggars here. So we wrote a song in hopes that people would become more aware, and that they need help," Ko said.
'Glow' has plenty of 'Fly Over.'
Politics aside, she hopes Glow continues to have a favorable outcome. "'Lose to Win' is the first track. That sound is so special to us. We started small, and we kept adding to it. It was so much fun to make and has sound on a grand scale now," Ko asserted.
"Fly Over" has fans looking up too. "It came out of a mono-synth, which is an analogue synthesizer. It is bouncy and happy. But in the end, it has a huge power intro," she said. "I think everyone who comes to our show really likes this."
New York City Energy
At the same time, New York City put Love X Stereo on the run when they took part in the College Music Journal Marathon. "They've been doing this since the 80s. We were the only rock band that was invited. It was a huge deal for us and a really great experience. We played at the SPD Gallery in Brooklyn, and at Bar Mix in Manhattan," she said. "Both were such great opportunities to play in New York City bars. At the same time, we also got to see other bands that were performing in the marathon. I've never seen anything like it."
She also liked the pizza, and the tour experience always helps. "We've learned a lot, and we know what we should do the next time. Plus we made a lot of friends this time around," said Ko. "So that's going to help us next time—bigger crowds, better shows."
The bottom line, though, is in the chords. "Without music, we're not going to survive. It's huge," she concluded.
Please like my Facebook page
Author can be reached at rmonetti@aol.com