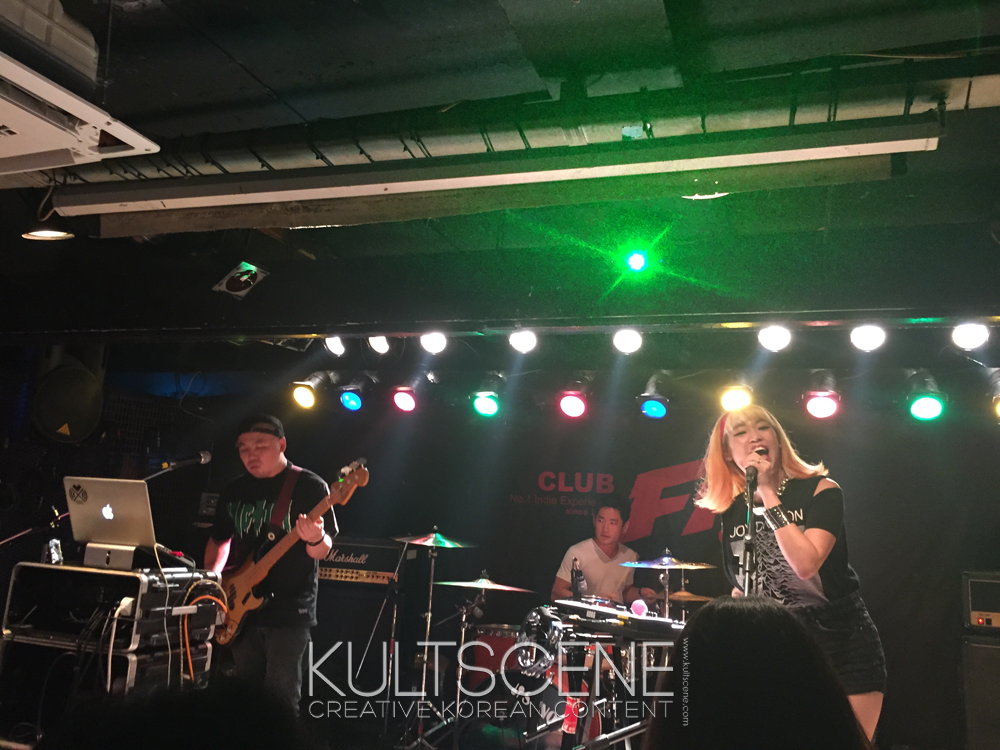 Rock meets electronica when it comes to Love X Stereo of South Korea. The indie duo is known in the Hongdae music scene and they've played abroad at SXSW, CMJ, and more. But the lack of chart-topping hits keeps Love X Stereo from gaining long-lasting recognition both at home and the greater world at large. And the pair's upcoming album "We Love We Leave, Pt. 2" attempts to change that.
As the follow up to February's "We Love We Leave, Pt. 1," Love X Stereo is doing everything right on their upcoming album. "It's like nothing we've done before," Annie Ko told me over an Oreo frappe in a coffee shop in Seoul. "It's all done now, we're waiting for the masters. 'We Love We Leave, Pt. 1' was more about loving each other, but this one is all about leaving, parting, death. And not in a bad way, but mostly inspired by death and current events. We were affected by a series of personal stuff and national stuff [the Sewol Ferry tragedy of 2014]. So it's, until now, the best record we've ever recorded."
Ko and Toby Hwang are Love X Stereo. Together they create a new style of electro rock that Hwang calls "synth punk" and Ko calls "electro alternative." Synthesizers clash with guitars to create Love X Stereo's amalgamation of pop rock and electronic music, and Ko's breathy tones acts as the string tying all of these musical elements together. "Ultimately, we're a rock band, but we have so much respect and have been influenced by electro music, so we're a rock band that's trying to do stuff that has inspired us from electro music and try to do it on our own."
The pair has been making music together for years, and was together in the punk rock band Skrew Attack before forming Love X Stereo in 2011. Ko was 21 and preparing to be a K-pop ballad singer when they met thanks to tenuous connection with 1TYM's Song Baekkyoung and No Brain's Bulldaegal. After meeting, Ko auditioned to join Hwang's band. "I don't think he thought I would stay, but I always loved rock music and we're both '90's kids; we live and breathe '90's music… We like the same music, but he is more of a punk rock guy, he knows all of these '90's indie American, LA punk rock stuff. And I know, well, I grew up in LA in the '80's, so I kind of have more of an attachment to pop music. So it kind of collides and merged in a weird way."
Transitioning from a band to Love X Stereo was difficult for the pair. "Our drummer left the band, and we were kind of in a rut, music-wise. People don't even care about punk rock music anymore. It's kind of the end of the era, I think," Ko explained before Hwang picked up. "In the '90's, every band was a punk rock band. There are still maniacs out there. But time flies and we wanted to do something new. And back then, we had our first synthesizer. We bought a new synthesizer to make something interesting, and that led us into us doing this."
After playing abroad in the United States and Canada on multiple occasions, Love X Stereo garnered attention in South Korea, but the music scene in South Korea isn't kind to indie bands, especially not ones with a female frontwoman who looks like a typical punk pop princess.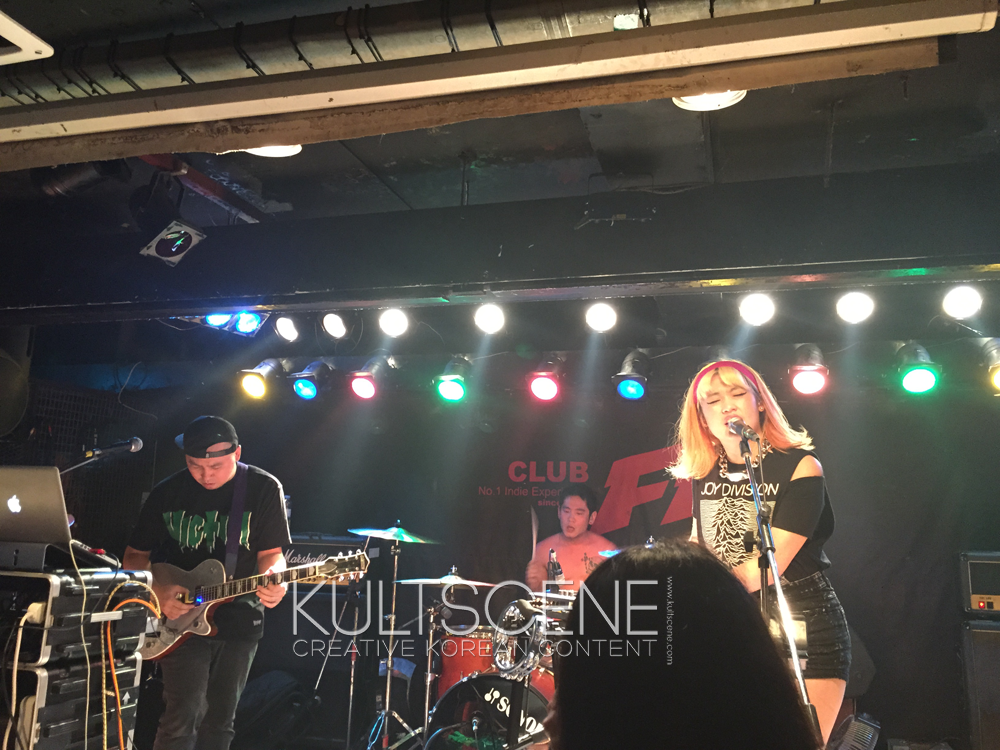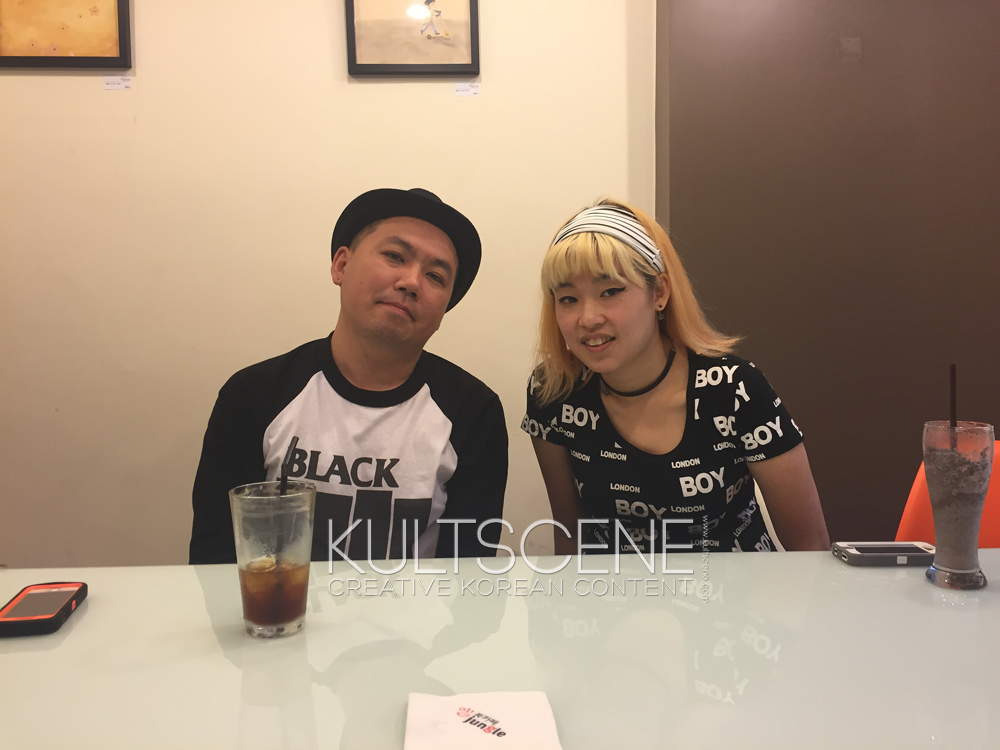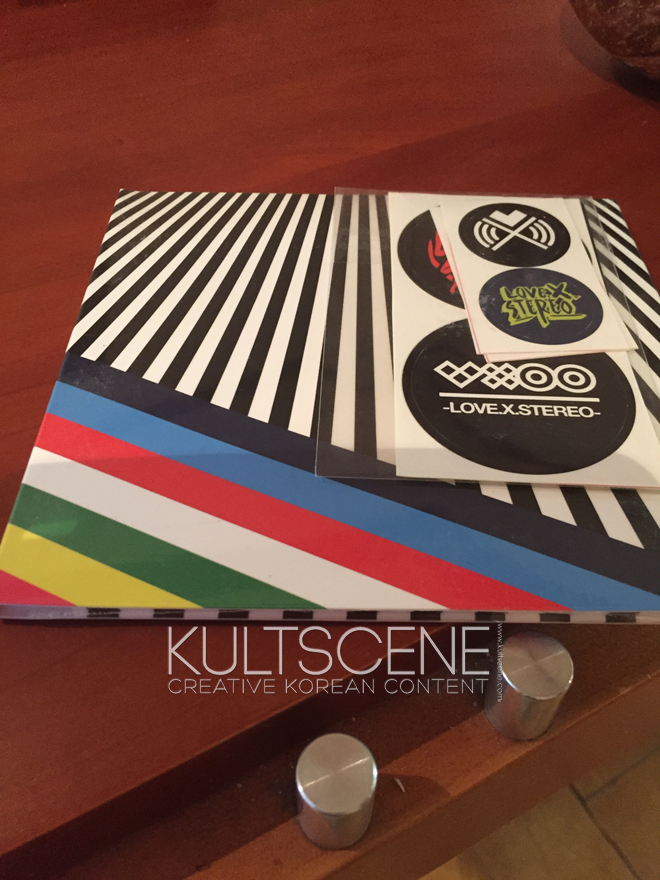 "Girls like guys," Ko revealed. "The majority of ticket sales, 70 percent or more here at the shows and album sales are made up of girls. Guys sell, especially in Korea where everything is so visualized. For instance, K-pop. It's less about the music and more the visuals, and that applies to K-indie as well. Being an indie band in Korea is really hard because you have to do your own music, your own promotions, your shows, everything, and it's kind of a dead end because there is only a small chance that you can make money out of it."
Even though it may seem like a dead end, Love X Stereo rattled off an impressive list of past performances. The pair has performed at multiple CMJ Music Marathon's in New York, South By Southwest in Texas, Culture Collides in California, Canadian Music Week in Toronto, and countless other Korean and international festivals.
"Mostly, the response is that the Korean audience doesn't really get what we're doing," Ko said frankly, explaining that the fact that she sings in English isn't really why Koreans don't immediately understand Love X Stereo. "People are like 'um, interesting,' but they don't really get what we're influenced by or what type of music we're trying to do. But when we were in the States, they knew it right away. Like 'ah, it sounds awesome.' It's a very different response right away. Since we got a good response overseas, it's kind of now coming back to Korea and it's catching up to us. Now Koreans are seeing what we're doing."
The two spoke about being in talks with a record label so that they would be able to focus more on music and less on promotions. "[It's] not that we don't like our songs, we like our songs, but we feel that our past songs are mostly us experimenting and putting time and effort to make something interesting. But now we know how to be more available to the majority of our audience, and it should be, quality-wise, better. Producing, songwriting should be better. And just to make that clear, if the quality is there, people will find our music. We can expand our music business in a much bigger way. So like, if we have a semi-hit song, it's easier to get record deals, and we don't like our future to be too vague. We want to have a certain goal, and to do that, it's easy to come up with a solution. It's hard to describe, but to have better songs and to get more attention [is the goal]. The pop scene, not K-pop, spends a bunch of money on mixing and mastering, and there's a reason why when you listen to the radio, it shows. When we compare that with our music, it's not about what's good or not, but there is a certain standard and for us to be listened to by a wider audiences, we need to improve our sound quality."
Although Love X Stereo is not currently signed to a record label, "We Love We Leave, Pt 2" is being co-produced by Adrian Hall, who has worked on songs by Britney Spears, the Black Eyed Peas, and Shakira. They three were brought together by KT&G's SangsangMadang's "The Art of Recording" program in 2014, and worked together on five songs. "I never thought that our sound could sound like that, it was pretty amazing to see," Ko said, regarding the new music.
Other than the pending release of "We Love We Leave, Pt 2" what's next for Love X Stereo? "Ultimately, what we want to be, is follow our predecessors, the ones we love and adore. Every other band dreams about it, we want to have a root and expand ourselves as international artists."