Home
/ [Love X Stereo 2013 North American Tour – Chapter. 10] I Heart New York <3
[Love X Stereo 2013 North American Tour – Chapter. 10] I Heart New York <3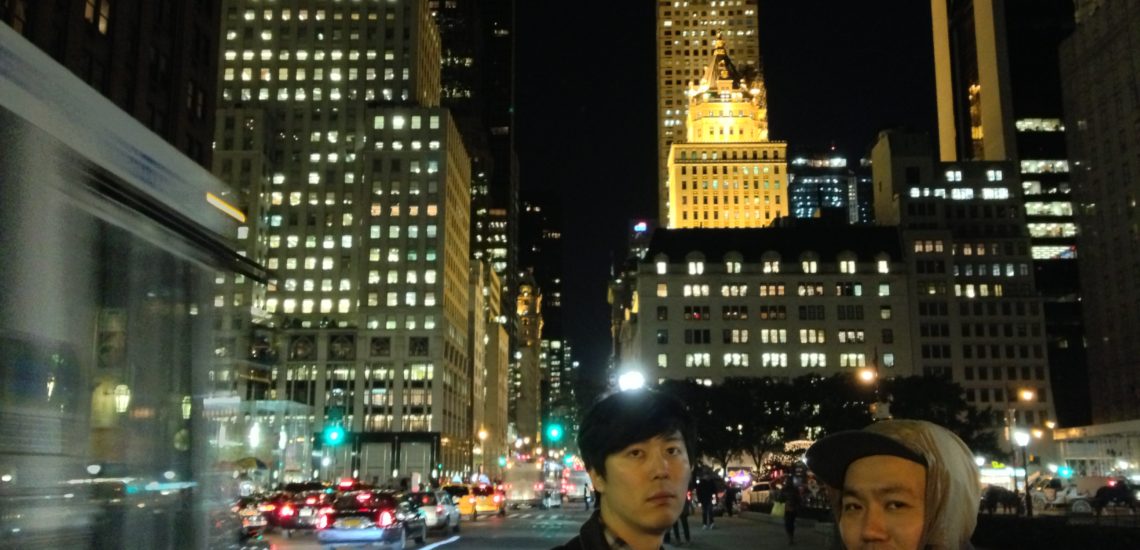 마지막 여정입니다. 뉴욕으로 돌아왔고, 마지막 남은 일정들을 마무리하고, 친구들과 즐거운 시간을 보낸 후 다음을 기약하며, 한국으로 돌아왔습니다. 오늘 포스팅은 북미 지역을 통틀어 럽엑스가 가장 사랑하는 뉴욕에 대한 그리움이 그득그득한 포스팅이 되겠군요. 또 만나요. 조만간 <3
This is the last chapter. We finished all of our schedules and shows, met our friends and promised to come back, and then head ourselves back to Korea. We dedicate this post to our most beloved city – New York. We'll meet you soon again <3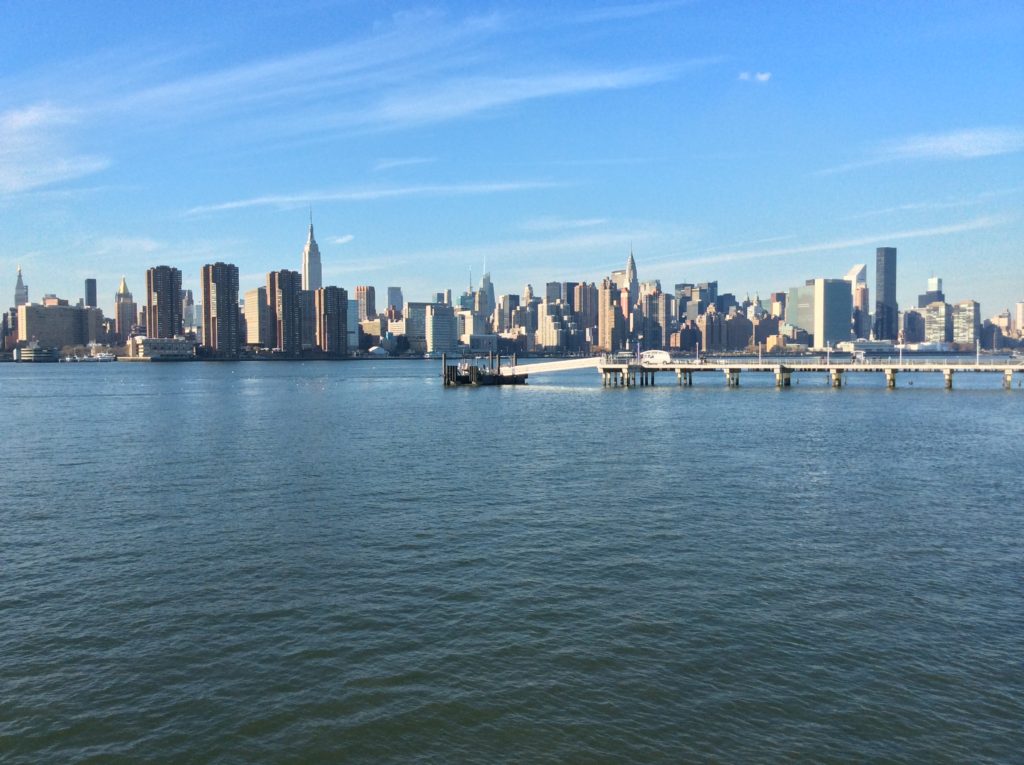 [Love X Stereo 2013 North American Tour – Chapter. 10] I Heart New York <3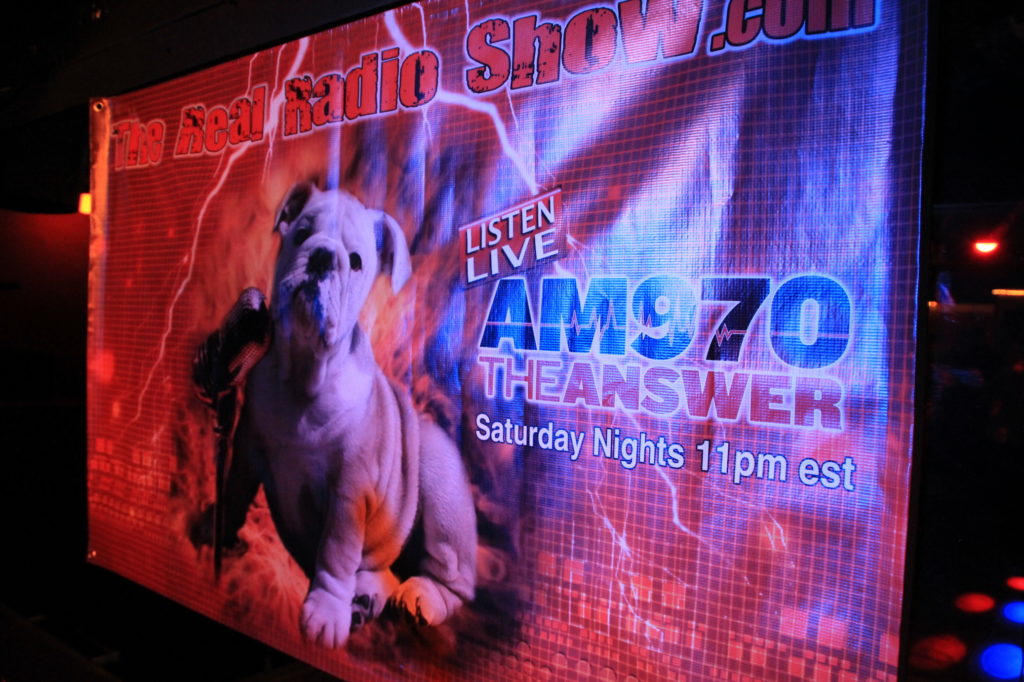 뉴욕에 돌아와서 가장 먼저 한 일은 The Real Radio Show (http://www.therealradioshow.com/)에 출연하는 것! Pocket Theory라는 밴드와 TMAC라는 랩퍼와 함께 출연했습니다. 운영진 및 사회자, 패널들이 모두 따뜻했고, 패널 중 한 명이Twisted Sister의 베이시스트 Mark Mendoza 였다는 사실!!! 우린 모두 깜짝 놀랐고, 토비는 사진 찍고 너무 행복해 했네요~ 즐거운 인터뷰와 신나는 라이브가 함께 했던 순간. 모두 만나서 반가웠습니다!
We went straight ahead to go for a radio gig called "The Real Radio Show" (http://www.therealradioshow.com/). We were super surprised that there was the Twisted Sister's bassist – Mark Mendoza! Toby had a huge smile hangin' throughout the whole day. Shout out to Frankie Dee, Henry K, Mark and Krissy – we miss you guys so much!!! We were on the show with two other acts – Pocket Theory and TMAC. After the gig, we actually bumped into TMAC at 2014 SXSW! So cool!!! Cool interview and awesome live show. Thanks for the great memories 🙂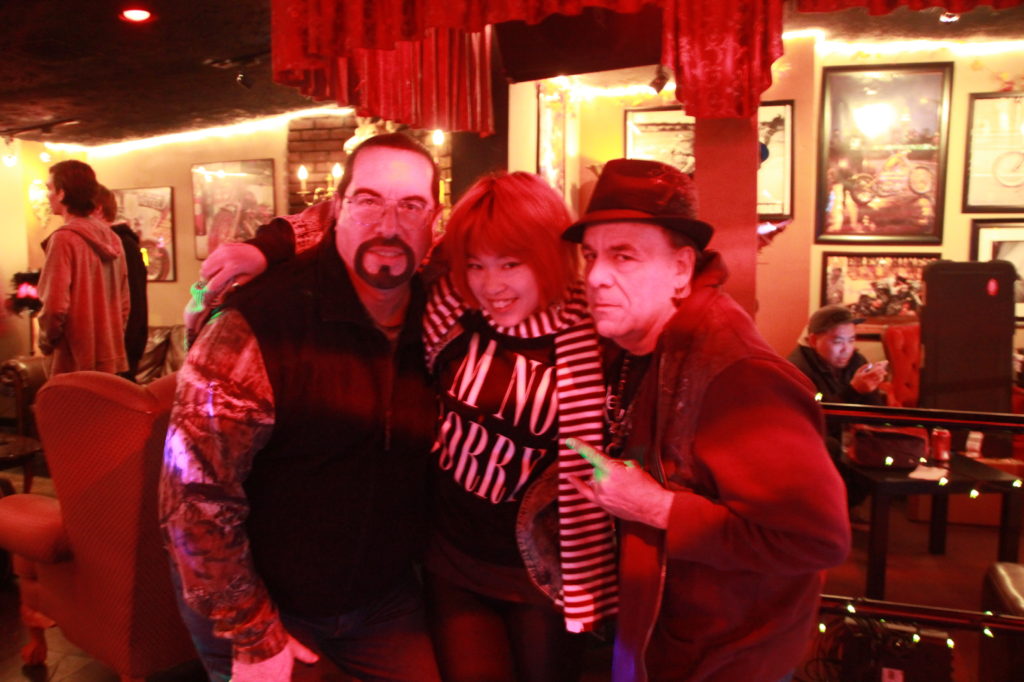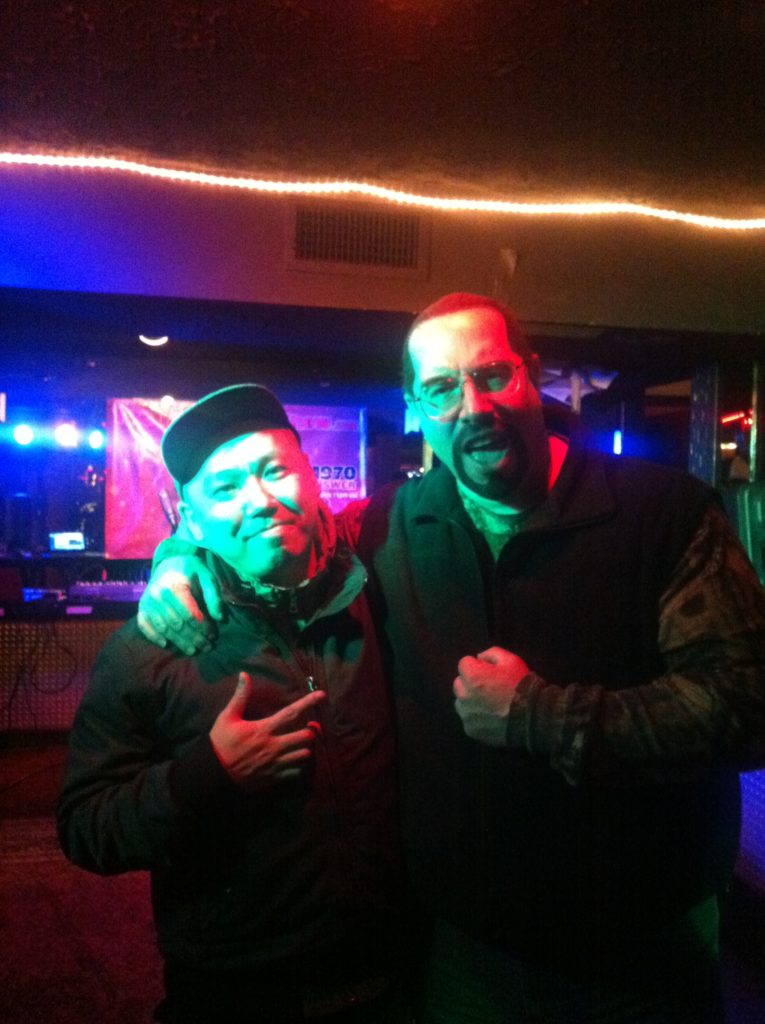 그 다음날은 미국에서의 마지막 공연 일정이 있는 날이었습니다. 이전에 공연했던 The Delancey에서 한 번 더 초대해서 무대에 오르게 되었습니다. 관객이 많지는 않았지만, 사랑하는 친구들과 함께 한 공연 너무 뿌듯하고 기뻤습니다.
The next day, we went to do our last gig in the States at The Delancey. There weren't that many crowd, but we had really great friends with us participating our last show in New York. Loved it!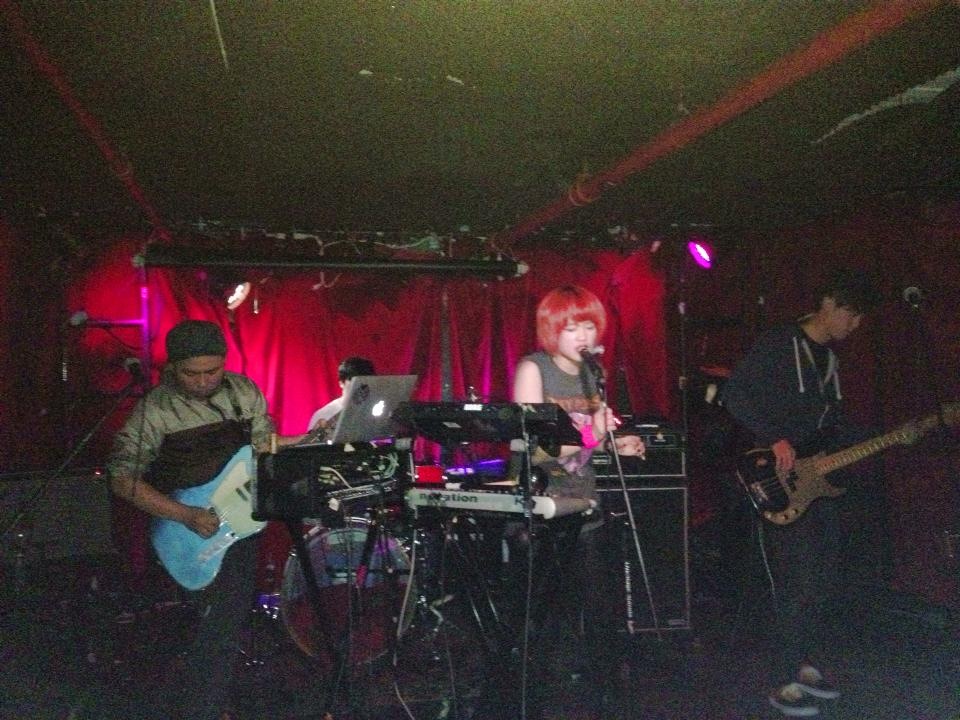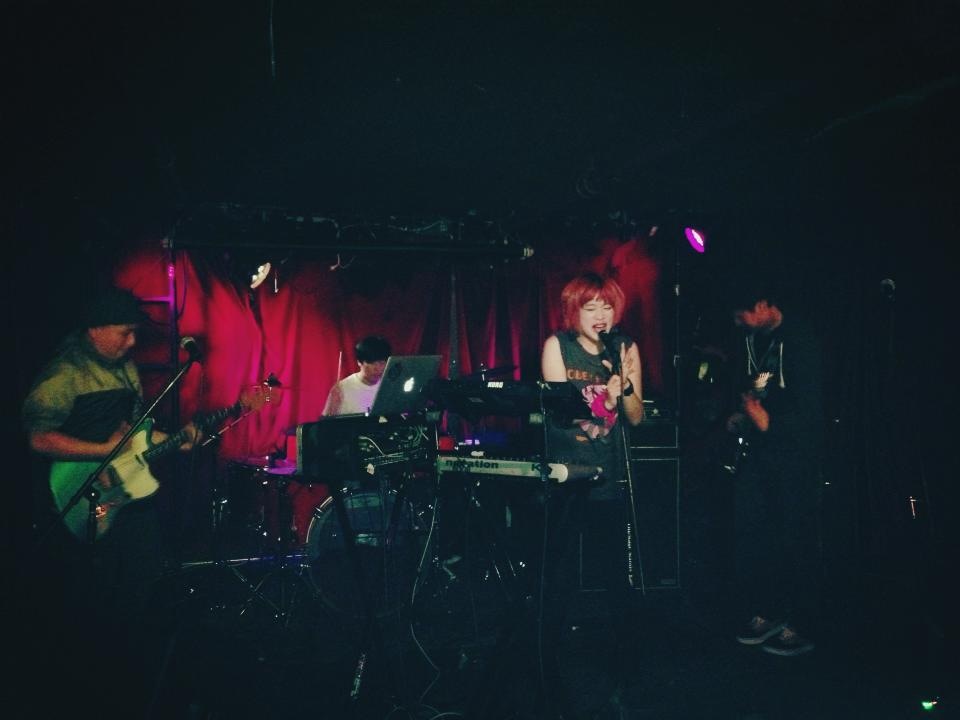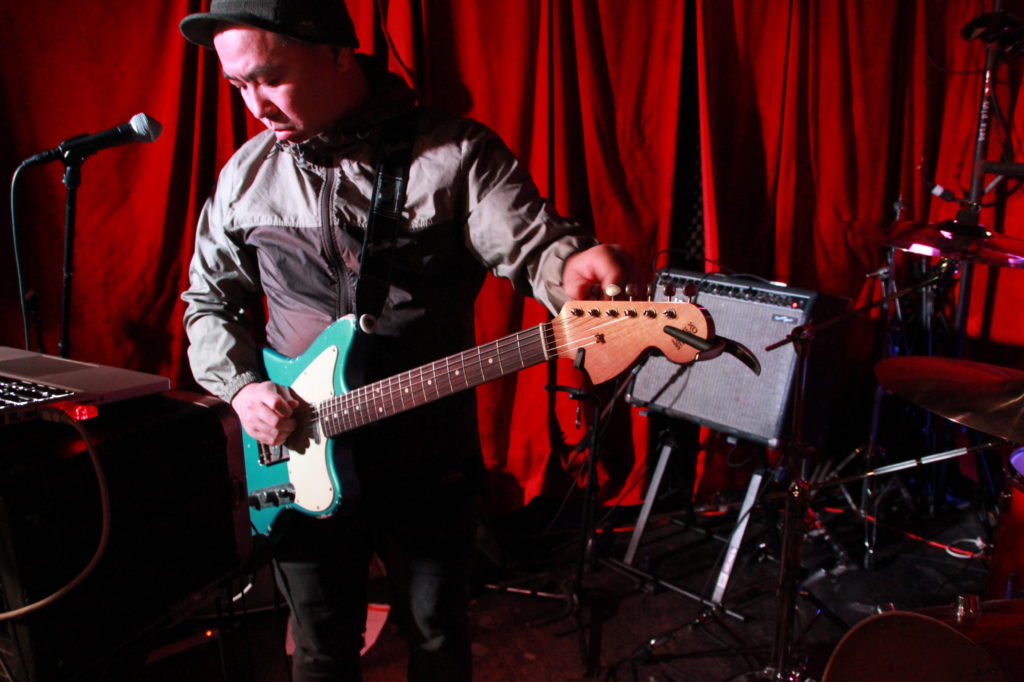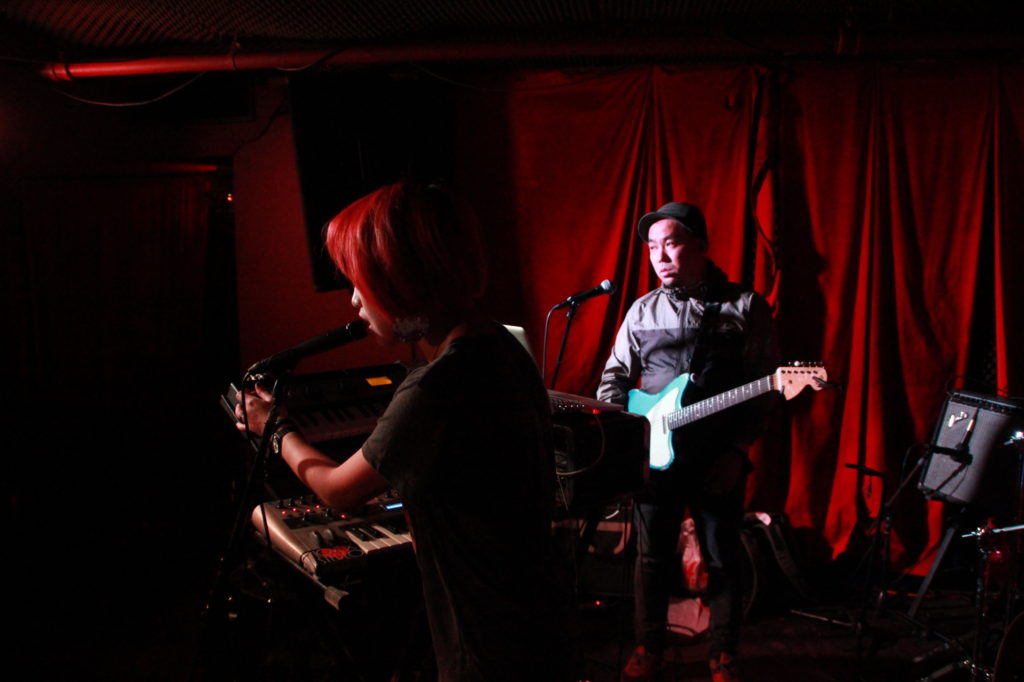 비바라디오의 테드가 인스타에 사진도 친히 올려줬어요~ 마지막 사진은 그 날 콘솔을 봐줬던 엔지니어와 함께 찰칵!
Ted from Viva Radio posted pics on instagram as well. Thanks, Ted! Last pic is with the engineer that night. Thanks, man 🙂
뉴욕에서의 마지막 날들은 참 행복했습니다. 속시끄럽게 하는 인간도 없었고, 호텔방도 좋았고. 날씨가 많이 쌀쌀해졌다는 것 빼고는 "아, 여기서 살고 싶다" 생각이 들 정도로 너무 좋았습니다. 호텔방에서 마시는 맥주는 정말 기가 막히네요.
We had a wonderful time in New York. There was no crazy person anymore, the hotel room was sweet, the weather was a bit too chilly, but other than that, we could actually imagine ourselves living there. And the beer was just so goooood…
뉴욕에서 가장 맛있었던 식사는 Patrice가 사주신 스페인 요리가 아닐까 떠올려봅니다. 정말 너무 맛있어서 사진도 제대로 못 찍었어요.. ㅠㅠ 우왕…
The best meal we had in New York was probably at El Paso (http://elpasony.com/). Patrice was so amazing – we miss you, mama 🙂 (Best sangria we ever had…)
시간이 많이 남아 돌아서 뉴욕의 유명한 장난감 가게인 FAO Schwarz에 들렀습니다. 쓸데없는 돈 낭비이긴 했지만, 기념 주화도 만들었어요. ㅋ 기계에 돈 넣고 핸들을 돌리면 기념 주화가 나오더라구요. 이밖에도 해리포터 의상, 수많은 바비, 바비의 대항마인 레고, 장난감 자동차, 드론까지… 없는 게 없는 이 곳. 지금은 잠시 닫았지만 2017년에 리오픈 한다고 합니다.
We had a lot of time in our hands, so we went to the best toy store we knew – FAO Schwarz (http://www.fao.com/). Toby printed a souvenir coin – which was a complete waste of money – but had lots of fun for sure. There was a lot of Barbie dolls, Harry Potter toys, LEGO, cars, drones… everything a child/adult will love. It's currently closed, but it will be reopened by 2017.
이전에도 몇 번 만났던 우리들의 친구 밴드 Late Cambrian의 공연도 보러 갔었어요. 그 때 같이 나왔던 밴드가 Maid Myriad라는 밴드였는데, 엄청나더라구요. Late Cambrian의 존과 오와 함께 밥도 먹고 신선한 과일주스도 마시고 아케이드바에서 오락도 하고, 즐거운 시간을 보냈습니다.
Went to see our buddies Late Cambrian for their gig in Brooklyn. This other band called Maid Myriad was super awesome… We had a great time with John and O, having dinner together, drank fresh juice together, played arcade games together, and just had a blast.
마지막으로 뉴욕으로 올 수 있게 많은 도움을 줬던 비바라디오의 DJ 테드와 함께 마지막 식사를 했어요. 브루클린에서 가벼운 랍스타 요리를 먹고 Pier로 가서 강 바람을 쐬었죠. 편안하고 느긋한 시간이었습니다. 테드 너무 보고 싶어요~!
We had one last chance to meet our friend Ted of Viva Radio. We went to a lobster place in Brooklyn, ate some lunch and head to the pier. What an awesome dude he is. Miss him so much!
한국으로 돌아오기 전, 브루클린의 Main Drag라는 악기샵에서 포장된 드럼을 가져와야 했죠. 도와줬던 스탭과 기념 사진 한 장!
Before we come back to Korea, we had to go to Main Drag to pick up our drum set. Had to take a picture with the dude that helped us out. Dude, you made our lives so much easier.
떠나기 전 빨래를 해야 할 것 같아 세탁소에 들러서 밴드 인생샷 찍었습니다.
We were in desperate need of laundry, so we went in and had the best photos as well.
아쉬움을 뒤로 하고, 한국으로 돌아옵니다. 보스턴에서 비행기를 타야 했죠. 애니의 친오빠와 재회. 오밤중에 배고플 테니 파파이스라도 먹으라고 사주신 오라버님께 진심으로 감사드립니다.
All of our journey now comes to an end. Our flight was from Boston, so we had a one last chance to see Annie's brother again. He was kind enough to get us some Popeyes for our hungry stomachs. Thank you so much once again 🙂 You're the best!
뉴욕, 사랑하고 감사합니다. 또 찾아뵙는 날까지 안녕히…
Thank you, New York – for everything. We love you, and we'll come back soon – for sure! PEACE <3
---
THE END