Home
/ [SumGyeoJin Gem] Zandari Festa 2016 Day 2 (2016.11.12)
[SumGyeoJin Gem] Zandari Festa 2016 Day 2 (2016.11.12)
ZANDARI FESTA 2016 DAY 2
Posted on November 12, 2016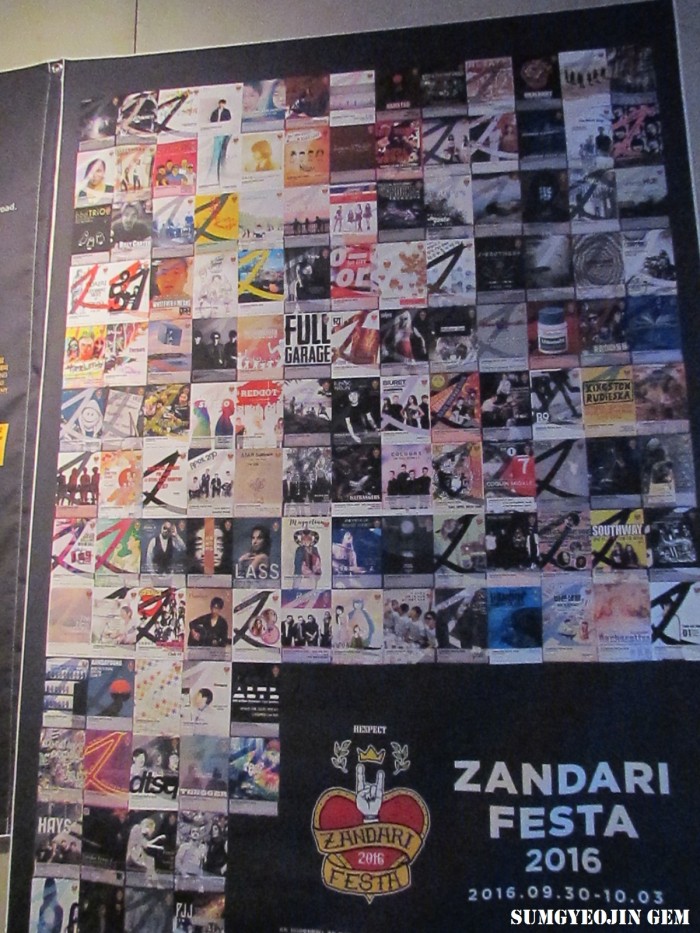 I heard the heavy rain in the early morning. I thought it'll be gone after a few hours so I slept more. However, the rain poured continuously. So, I had to use one of the guesthouse's umbrellas and walked around in Hongdae. The rain ain't going to stop me from checking out more bands at Zandari Festa 2016. On the final hour of Day 2, I was making tough decisions on which band that I really want to watch live. A lot of good bands were performing at the same time. I had a very spicy tteokbooki at a nearby snack store before I start my gig hopping. Yes, this means more walking to different gig venues to discover more music.
After having some thoughts, here are the bands that I checked out on Day 2.
Love X Stereo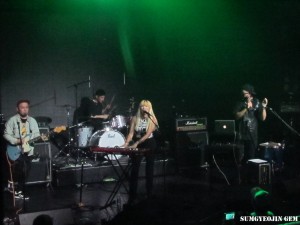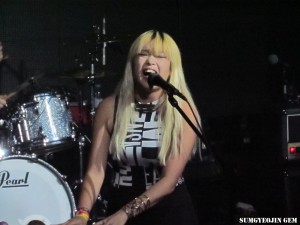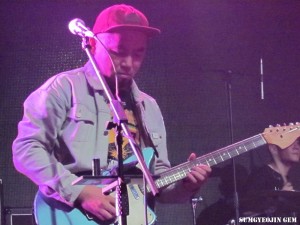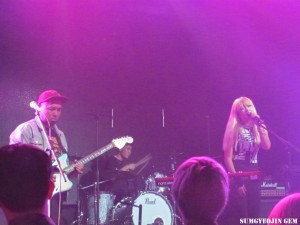 Love X Stereo's music has become better with more dynamic synth sounds mixed with rock that I am impressed with how they passionately produced them. At the MUV Hall, they played a couple of tracks including 'Beauties Die Young', 'Fly Over', and 'Dead Beat Generation'. Annie's angelic and delicate voice flows throughout the hardcore electro-rock tunes. Also, she hit the high pitch notes on point without any worries. With the help of the others members, who handle the percussion and synth music, they are the perfect team in balancing the strong drum beats, dynamic synth beats and steady vocals. They ensure the set synth in place before playing the next track. While earlier tracks like 'Beauties Die Young' and 'Dead Beat Generation' are more towards electro, their latest track 'Rage', focusing on the hardcore rock tunes together with keyboard, is very astonishing. The mellow verses and strong impactful chorus are well-balanced throughout the whole track. The overall live performance is simply amazing. Dynamic music transcends through my mind.