Home
/ [SumgyeojinGem] Interview with Love X Stereo (2013.12.17)
[SumgyeojinGem] Interview with Love X Stereo (2013.12.17)
INTERVIEW WITH LOVE X STEREO
Posted on December 17, 2013
Previously, I wrote a feature article about Love X Stereo including their music. You can check out the feature article through here to find out more about them and groundbreaking electronic rock music. This time, I got the opportunity to interview with Love X Stereo where we talk about their music, oversea tours, and future plans.
How Love X Stereo was formed?
We formed in 2011. We were originally a pop punk/sk8 punk band called "Skrew Attack", but decided to make some new music, try new stuff, so we started a new band "Love X Stereo".
What is Love X Stereo and how did it came about?
Love X Stereo means, love goes both ways. We all liked the word 'stereo', and Toby added 'love' in front. Putting 'X' in the middle definitely creates more meaning into it. And it sounds cooler, too.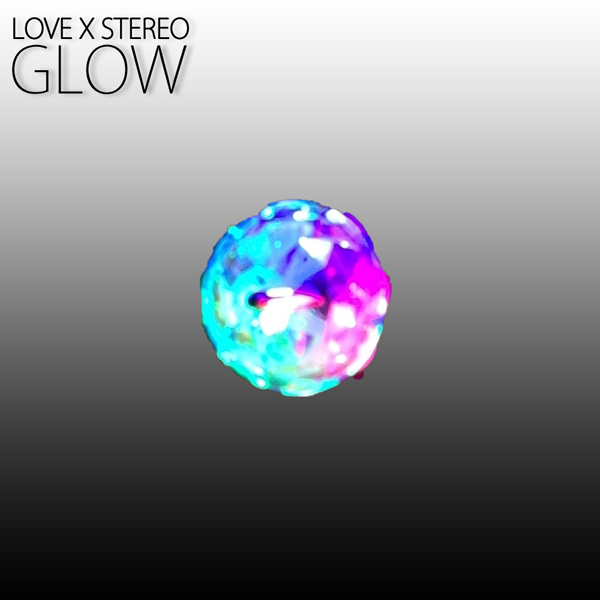 You have produced a few albums including your latest one, "Glow". Could you briefly explain about these albums? What are the differences among these albums?
We released three EPs so far. Our first demo EP is called "Buzzin'". At that time, we were experimenting lots of ways to make difference in terms of sound and style. We wanted to create rock based dance music, but not in an obvious way. Our second EP is called "Off The Grid", and it was even more experimental. It had no limits, we did everything without even thinking straight. "Soul City" really got picked up by the foreign media, and created a lot of opportunities for us. Our third EP is "Glow", released just before we went to USA for our tour. It definitely has more pop, and the sound is more softer and warmer than usual.
Both of your music and lyrics are inspirational and meaningful. How did your group produce and write songs? What inspired you to keep yourself motivated in producing these songs?
Usually Toby and Annie write songs together. Toby takes the rhythm, Annie takes the chords. Toby makes the overall sound, Annie writes the lyrics, and we arrange it all together. We are always motivated by sound. Sound comes first, then others follow.
Most of your songs are a mix of English and Korean. Which is more important? Language or music? Why?
It depends on how Annie reacts instantly. She likes to sing along the tunes, so if she sings in English, then we go for English lyrics. And usually that's the case for most of our songs. There are no reasons. It just happens that way.
Could you briefly talk about your experiences in preparing your recent tour in the US and Canada and launching your recent album, "Glow"?
Preparing that tour was like crazy, crazy. We booked shows, sending press materials everywhere, etc. We were invited to MidPoint Music Festival, MEANY Fest, Indie Week Canada, and CMJ Music Marathon, so we build up a tour around it. 8 cities in total. "Glow" album was made in such haste. We made that album within a month. It was absolutely, mind blowingly, crazy schedule.
You just came back from your US and Canada tour. What was the experience like? Compare to performing in South Korea, were there any differences in performing to the international audiences?
US audiences express their feelings quite freely, come up to us and say hi so easily, drink and dance a lot! We love it. Cause we actually get no reaction from Korean audience. There is an occasional jaw-drop, but that's just about it. They stand still as a tree. But most of our fans in Korea are English speaking expats, so go figure.
During the US and Canada tour, what is the greatest memories you ever had?
The greatest memory would be Detroit. We all fell in love with Detroit. The city of Motown and techno. Even though the city was bankrupted, the people pretty much valued art in general, and they were super enthusiastic. Our fans actually booked us for two more shows in Columbus and Detroit. What an amazing time we had there!
You have been selected to perform at the SXSW 2014 at Texas, US. How do you guys feel especially when you will be performing with other Korean indie bands?
We were so surprised at first! We got the message when we were in NYC. So excited especially when we figured out that us and Hollow Jan got announced for the first round. (Us and Hollow Jan go way back 

) Invited to showcase our music at such huge festivals like CMJ Music Marathon or SXSW is a huge honor, and we feel very lucky. We would like to persue our music career overseas so it will be a huge stepping stone for us indeed.
Since your debut till now, what have you learned and experienced so far?
Everything is possible! Literally.
What are your future plans in 2014?
Head to SXSW, more tour in the States, and see the world!
Would you like to say a few words to the fellow readers and Love X Stereo fans?
Thank you for following our journey. We will keep on producing good songs, keep on touring, and try to meet you everywhere. Stay tuned for our new projects, upcoming tours, and love our music 

 .
Thank you, Love X Stereo for being involved in this interview while being busy with the remaining live performances of 2013 in Seoul. On 24 December, check out their live performances at Freebird (Hongdae, Seoul) at 7.30 pm. Other bands will be performing there, too. Be sure to visit their website and buy their albums through iTunes. Their music is worth listen and dance along with it. You can listen to their music through Soundcloud and Bandcamp. Also, don't forget to follow them on Facebook, Twitter, and YouTube. Wish them all the very best for awesome music journey in 2014.