Tag Archives:
LA
Posted in
LATEST-NEWS
by
lovexstereo
| Tags:
K-Pop Night Out
,
KCON
,
KCON LA
,
Korean Film
,
LA
,
LA Convention Center
,
Los Angeles
,
LOVE X STEREO
,
Snowpiercer
,
Staples Center
,
Sunset Triangle Plaza
,
The Mint
,
러브엑스테레오
Dear LXS fans in LA,
We're proud to announce that we'll be showcasing this year's KCON LA at the LA convention center!
Whoever comes to the convention will be eligible to participate K-Pop Night Out happening on July 29th, 2pm-4pm. We'll be performing at 2:45pm, so don't miss it! <3
Also, we'll be doing a club show at The Mint on August 10th, 7:45pm. Check the ticket link below – we hope to see you there!
http://themintla.com/event.cfm?id=238794&cart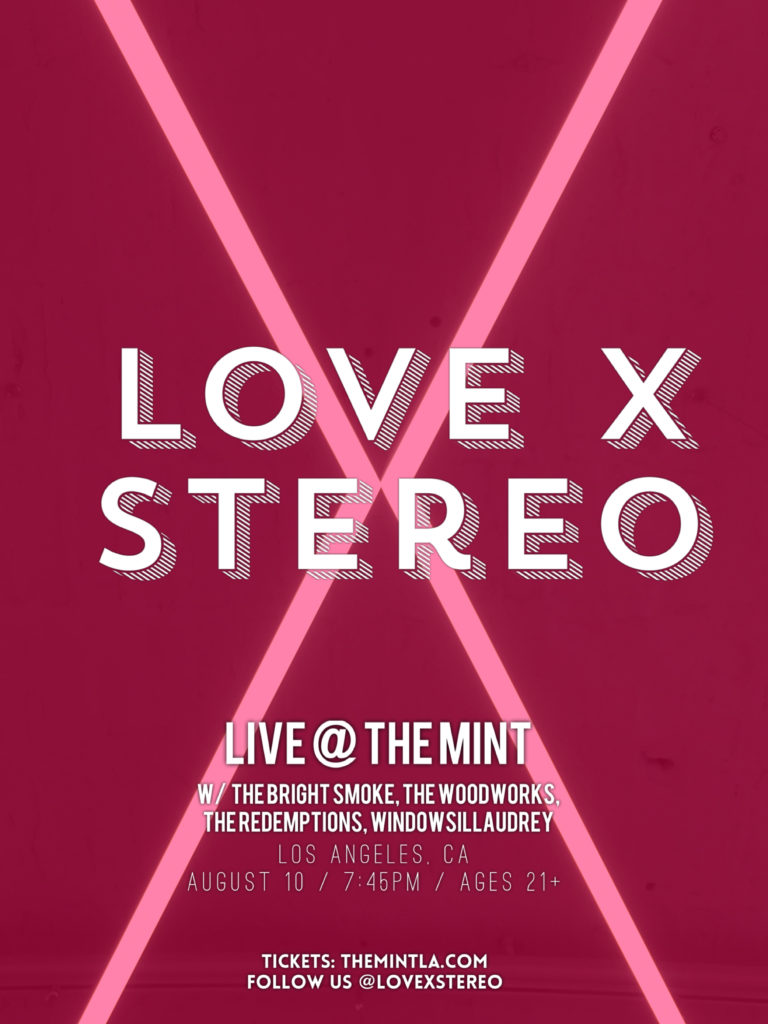 And one more news: we'll be doing an opening show for the screening of 'Snowpiercer' on August 11th at Sunset Triangle Plaza. It's a free event, so if you're into LXS & Free Korean Film, you know where to find us 🙂
CAN'T WAIT!!!
We made it to the Top 3 International Acts by Culture Collide!
"The excessively danceable Love X Stereo from Seoul."
They even put our pic on the front! GROOVY ♥♥♥
컬쳐콜라이드 페스티벌에서 뽑은 10대 인터내셔널 밴드에서 저희가 3위를 차지했네요!
2위로 뽑힌 From The Airport도 축하드립니다
http://www.culturecollide.com/feed/detail/top_10_international_acts_culture_collide_los_angeles_2014#.VGOWyjSUexq
#CultureCollide #lovexstereo #FromTheAirport
Top 10 International Acts: Culture Collide Los Angeles 2014
If you were witness to our raucous, multicultural festival in Echo Park this October, you know the lineup was incredible. We loved each and every artist, but a select few truly won your hearts.
We asked which international bands you loved the most, and here's what you said:
1. Energetic 60s-esque pop group Taymir from the Netherlands.
2. Korean electro-rock lineup From the Airport.
>> 3. The excessively danceable Love X Stereo (above) from Seoul. <<
4. The rich, cultural sounds of Colombian artist Quantic.
5. Dance-punk Costa Rican band Alphabetics (pictured).
6. Canadian punks, PUP.
7. The dreamy, syrupy vocals of Australian artist, Gossling.
8. Indie-folk outfit, Solander from Sweden.
9. Polish pop group KAMP!
10. Stoner-pop trio DUNE RATS.